Skip to the Irish Breakfast Band Main Page or our schedule of upcoming performances.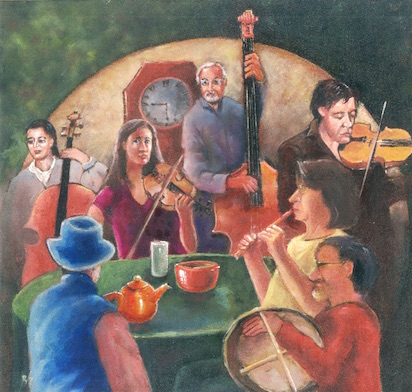 Irish Breakfast Band
Invites you to a
Community Ceili Dance
Saturday, April 1, 2017
7:00 - 9:00 pm
Learn basic Irish social dancing
Taught by
At this family-oriented event
All ages welcome - no experience necessary
No Admission Charge
Light refreshments provided- feel free to bring something to share
Del Ray United Methodist Church
100 East Windsor Avenue, Alexandria
Last update March 24, 2017. Page text, photographs and graphics are property of the Irish Breakfast Band. © 2016 - Irish Breakfast Band.